📍 Zagreb, Croatia
🗣 English, Croatian
💰 14,000.00 - 19,500.00 kn gross fixed + no cap variable pay
#b2bsales #communication #activelistening
We're looking for a proactive and goal-oriented addition to our Sales team who will be a trusted consultant to our potential clients, influence our sales process, and drive revenue growth.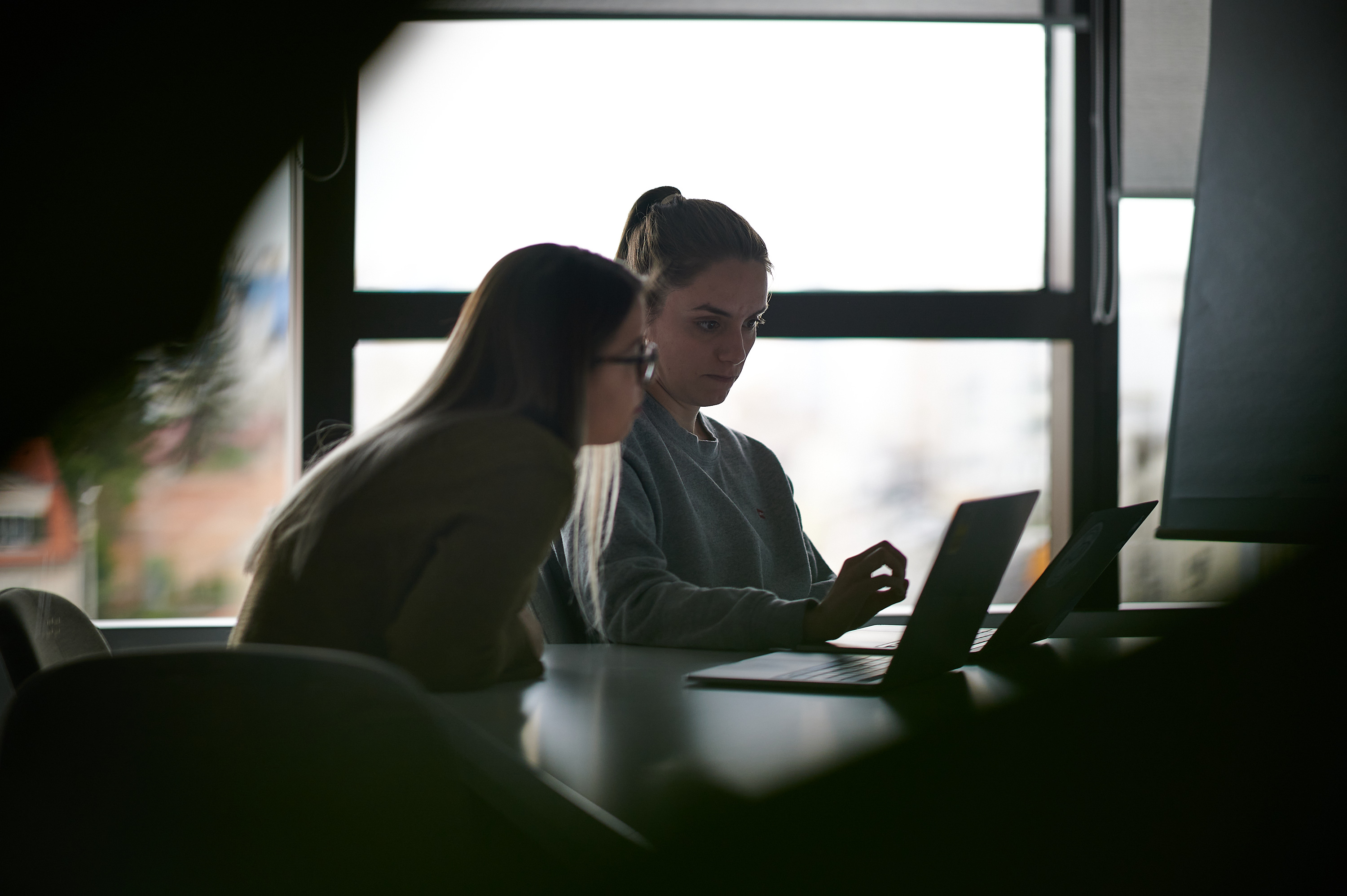 WHO YOU ARE
You're an active listener with a penchant for research and analysis. Communicating, presenting, and problem-solving is where you're at home, and you like to add your own creative touch to all that, all with the aim to pinpoint a lead's need and propose a solution for it. You thrive on continuous education and are eager to learn about the media monitoring industry, the market, our competitors, but primarily our product - and use your knowledge and skills to bring in many more clients who will know and love our tool.
You have:
BA/MA or relevant work experience

2+ years of experience in B2B sales, preferably IT/SaaS products

Experience in holding product presentations and demonstrations

Excellent communication, presentation, and negotiation skills

Advanced user (C1 level) of English

Good organizational skills
You may or may not have:
WHO WE ARE
Mediatoolkit is the company behind a SaaS media monitoring tool that tracks relevant mentions of brands and companies across the web and social media in real time. Our product is used daily by more than 4000 business users in more than 100 countries around the world, and we are growing faster every day. That also means growing our 50+ team of passionate individuals focused on personal and business growth.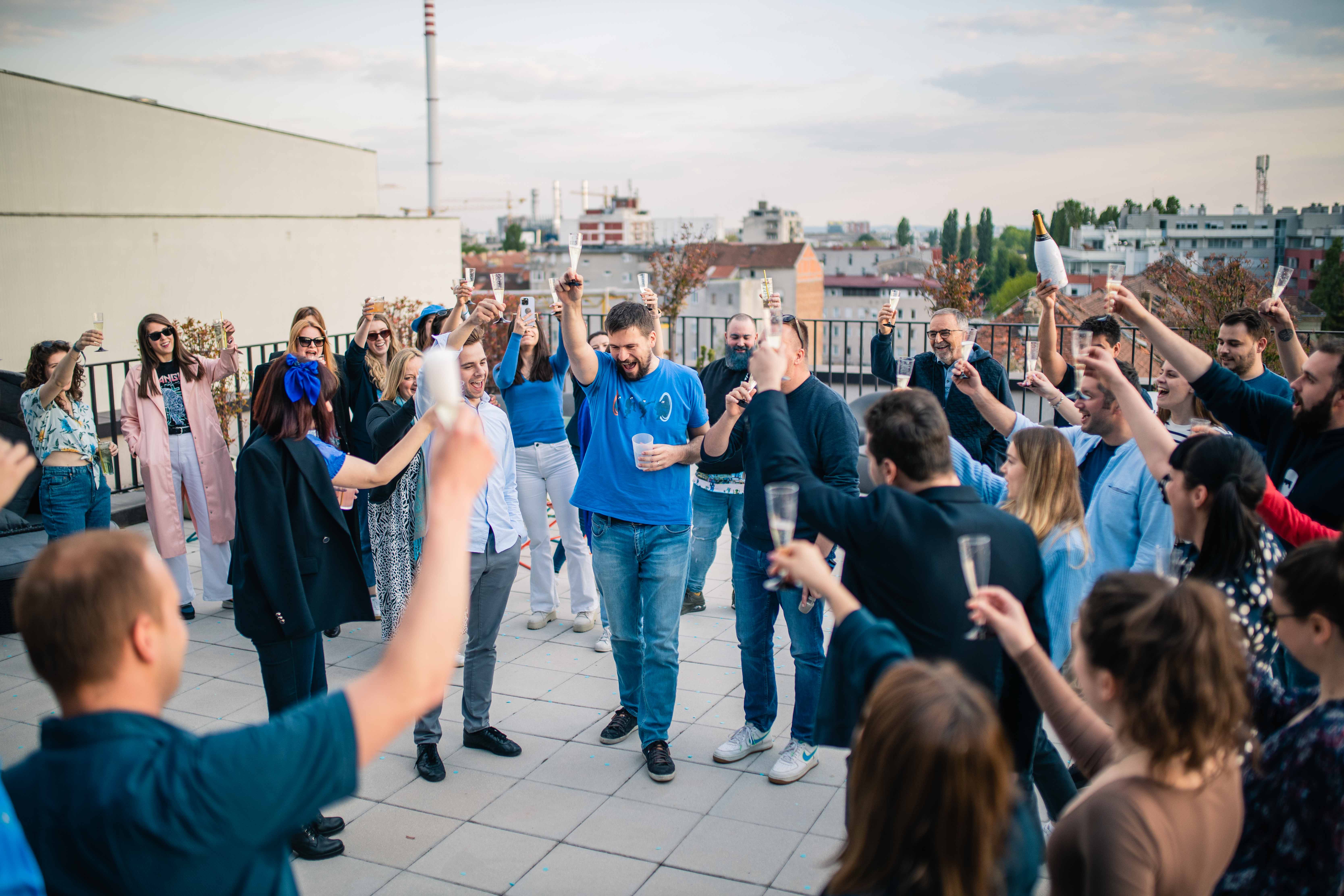 MEET YOUR TEAM - and yourself in it
Our Sales team is responsible for the international success of our tool. We often say that we have over 600 clients, some of which are Samsung, McCann, WWF, Amnesty International, and L'Oréal, but the credit for bringing both big and small names into our story goes to our Sales Development Representatives and Account Executives. They are the ones who establish a relationship with our clients and make way for our Customer Success team to nurture this connection. Apart from being the driving force of our revenue growth, our Sales team is also focused on individual professional growth and can often be seen honing their sales techniques with our coaches. As for our Account Executives, whether they're cold calling or demoing, they make a point to have fun in the process.
So, what you're actually going to do is:
Create, manage and own a pipeline of valued deals

Run all aspects of sales delivery, from building a pipeline list, initial contact, qualification, demo, negotiations/objection handling, creating offers, all the way to deal closure

Build relationships by exploring the needs of potential clients and providing them value

Proactively engage potential clients, answer their questions and set up their accounts

Regularly record your activities in our CRM

Capture market feedback, insights, and developments in the industry, and communicate and streamline effectively across other teams (Marketing, Sales Development, Product and Customer Success)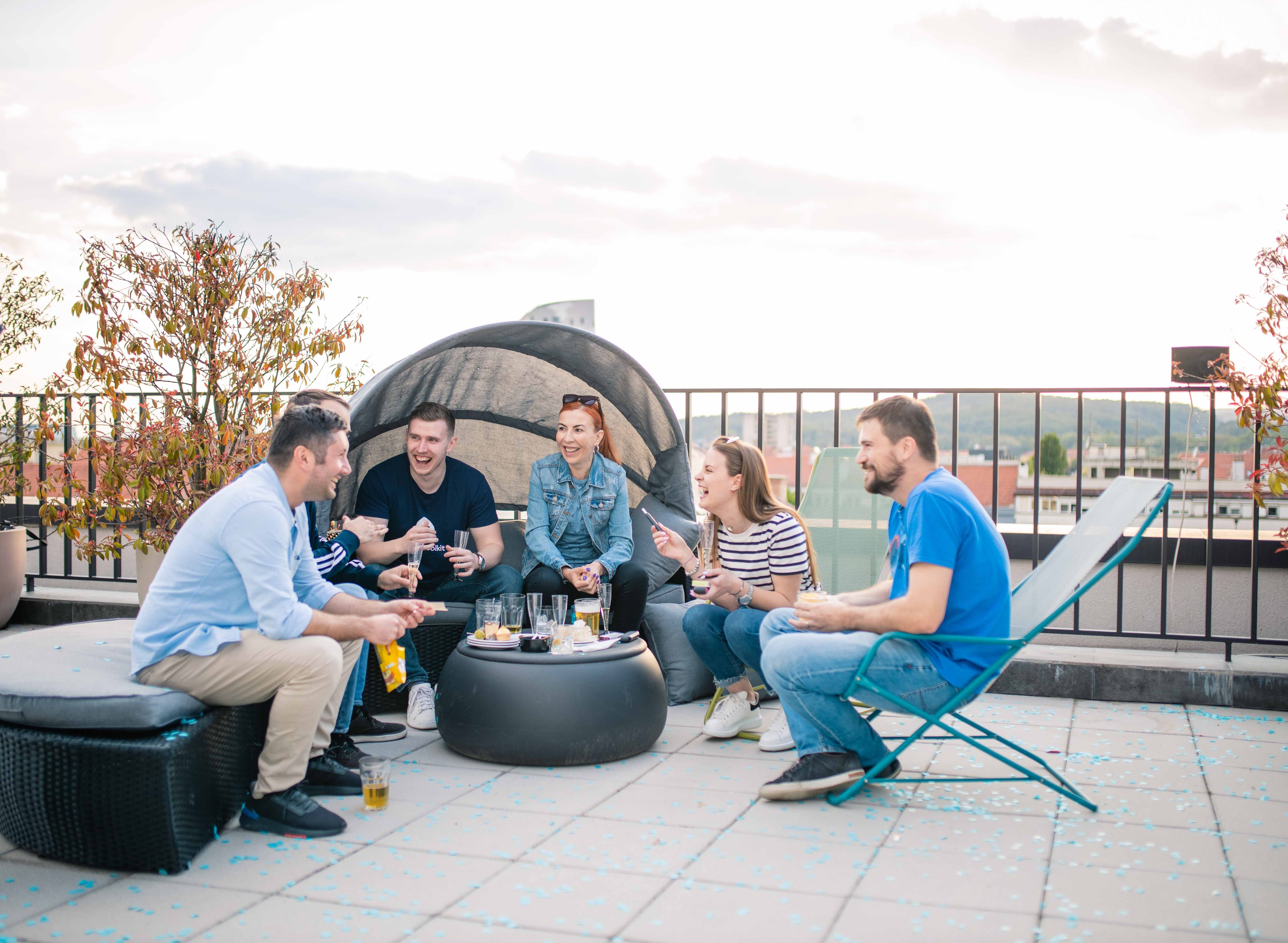 BENEFITS @ MEDIATOOLKIT
Enough with the chunks of text. Here's a brief overview of what we offer:
COMPENSATION: Competitive salary - a fixed amount plus a no cap variable pay system, Bonus galore (Christmas, Easter, holiday), Paid phone plan
ADVANCEMENT: Individual development plans, Educational budget, Weekly one-on-one time with your team lead, Training and development, Feedback culture, Mentorship programs, Mediatoolkit subscription for you and an NGO of your choice
WORK-LIFE BALANCE: Flexible working hours, A (pretty amazing) office and occasional remote work, Vacation days (24 minimum), Additional health insurance, 100% paid Multisport card, Psychological counsel, Parent pack (extra vacay days, days off, and baby bonus)
COMMUNITY: No temp contracts, Personalized and mentored onboarding program, Team buildings and parties, Common interest groups, #WINS - weekly company-wide team update meetings
ENVIRONMENT: A stacked kitchen, Break-friendly space (lounge, terrace), Free bike/subsidized car spot, Pet-friendly office, Top-notch equipment (MacBook Pro, extra screen, Android/iOS phone, ergonomic chair)
Find out more about what we offer on careers.mediatoolkit.com - or click right here.
For now, let's expand on the advancement bit - if you're focused on your growth, you may want to know exactly how we approach it at Mediatoolkit.
Individual development plans. Get this: your manager has an annual plan of activities that covers your performance, engagement and satisfaction. You, on the other hand, create a plan for personal development consisting of action steps for getting to where you want to be. Those can be a list of courses, conferences, working with an external mentor, working on a specific project, anything.

Educational budget. Now that you have your own plan, it's time to put our money where our mouth is - we give you the funds you need to attend those conferences, work with that mentor and advance those skills. You know what's best for your development, we trust your judgment and can't wait for you to come back upskilled and ready for new challenges!

Weekly one-on-one time with your team lead. 'One-on-one time' comes in two forms: 1:1s and Quality Times. Glossary: 1:1, adj. = a (bi)weekly meeting with your manager in which you discuss your progress and solve any roadblocks or challenges you are facing. Quality Time, n. = a 'meeting' for you and your manager in which you literally spend quality time together - not really business-related, and in no way tied to the office space.

Training and development. Mediatoolkit exposes you to different experiences from the get-go, and that's where you grow the most. However, we make sure you know all you need (and want) to know at the right time, and have all the information and skills to handle every new challenge.

Feedback culture. This phrase gets thrown around a lot, but not everyone means it or works on it. Well, we do - our managers are continuously trained by internal and external partners in evidence-based feedback practice. We actively create opportunities for receiving, giving and asking for feedback at every turn through platforms, reviews, development conversations, and 1:1s. We make sure you always know what you need to know, and if you ever feel like you need more, that is exactly what you'll get.

Mentorship programs. Knowledge-sharing is something we're big on every day without having a program in place, but we also have a program in place - just in case! Our MT Mentors program was created to connect those who have a skill to share, and those who want said skill. In short, if you want to become better at X, we will connect you to the person who does X best - and who continuously improves said X through workshops and conferences to give you the best possible picture of X.

Mediatoolkit subscription plan for you and an NGO of your choice. We have a hunch that our own tool can serve the purpose of personal and professional development - imagine getting all the news about all the topics that interest you in real-time. That's why each employee gets a premium subscription to use however they see fit. And in the spirit of knowledge-sharing and community, you can also give an additional subscription plan to a non-governmental organization you support and help them make an even bigger impact by getting relevant information.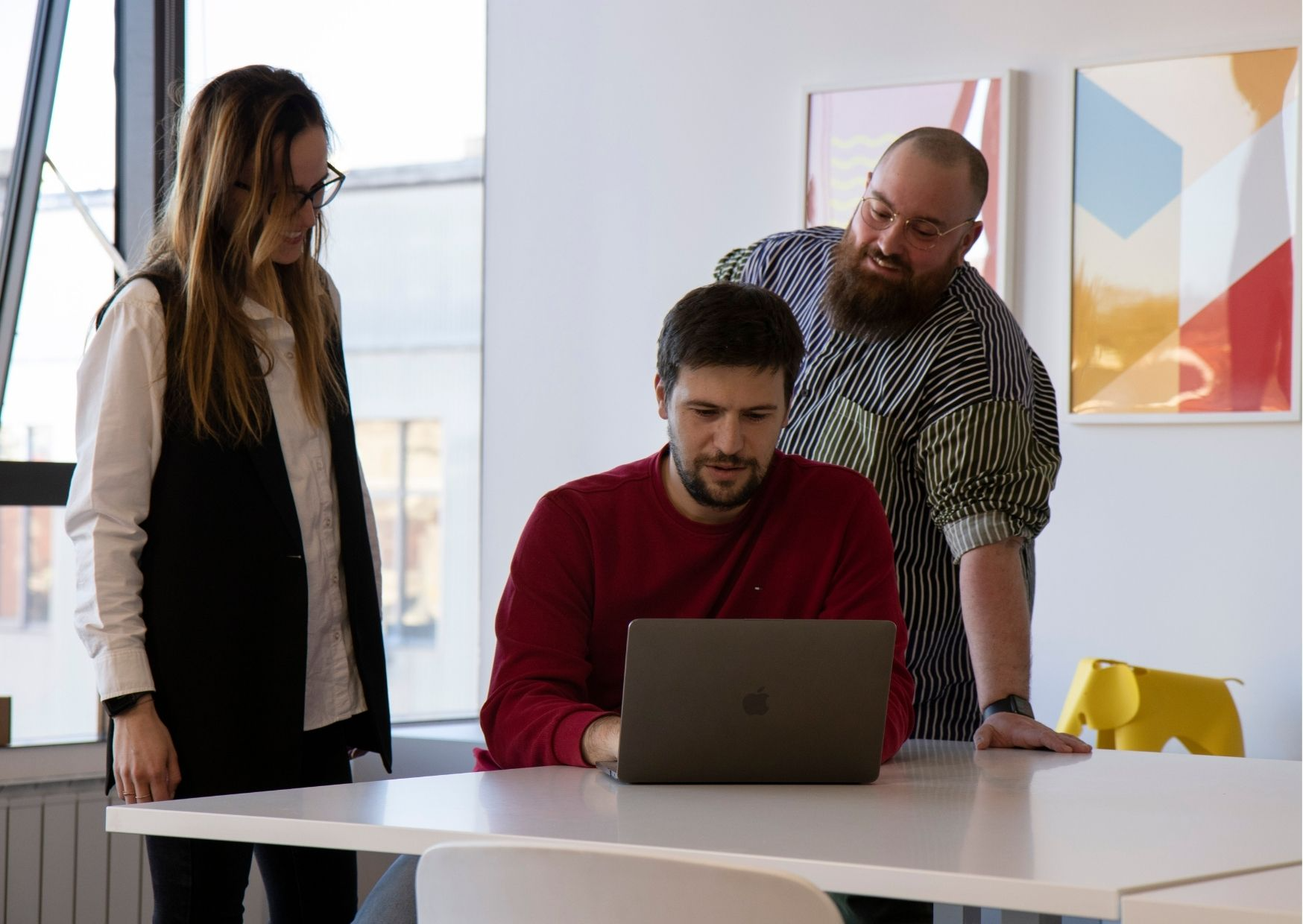 YOUR FUTURE @ MEDIATOOLKIT
Now that you've seen how you'll head towards where you want to be, you may be wondering what life looks like for Account Executives at Mediatoolkit.
In the beginning, you'll spend some time learning about our company, our teams, and the way we work. Your teammates will help you settle in and build industry expertise, and we'll bring in an external coach to help you set up for success. You'll track your progress on a weekly basis with our Sales Team Lead, and you can expect to conduct successful demo calls within the first few weeks of working with us. Down the line, you can expect to become a confident senior who will take on the most challenging of clients and partake in mentoring junior colleagues, or you can take the leadership track and directly impact the growth of junior colleagues, as well as our sales process. It all depends on you, your performance and interests - we're here to give you the opportunity you want, and help you get the most out of it.
Mediatoolkit is a fast-growing company, which in our case means opportunities for both vertical and horizontal professional growth. We value quality, learning, and development, and hire people whose knowledge and ambition align with our culture of progress. All of our hiring decisions are made with the assumption that you will constantly learn and grow, and eventually even create completely new career paths within our team. If working in a team like this piques your interest, we would love to meet you!
Our Values are Community, Ownership, Progress, Transparency, and Quality, and they guide everything we do.
You can find any additional information about how we use your application data in our Privacy Policy.